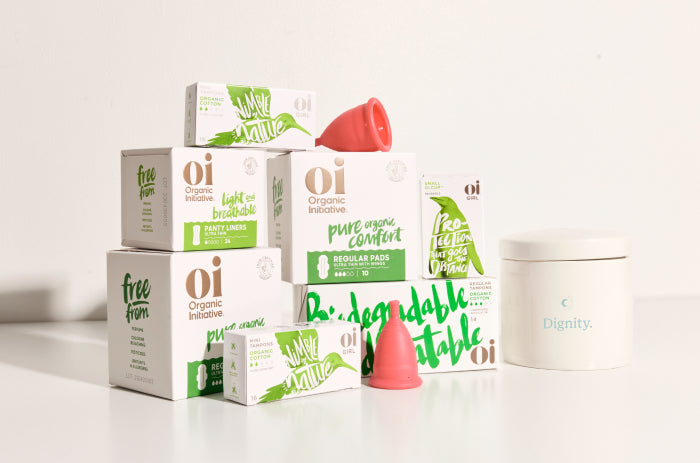 Small business package
Perfect for small businesses who want to support their employees with access to free period products and help us to create period equity in Aotearoa. 
This will support up to 10 people at your workplace and includes a mixture of Organic Initiative pads and tampons and gifts the equivalent amount to people in need.
$59+GST per month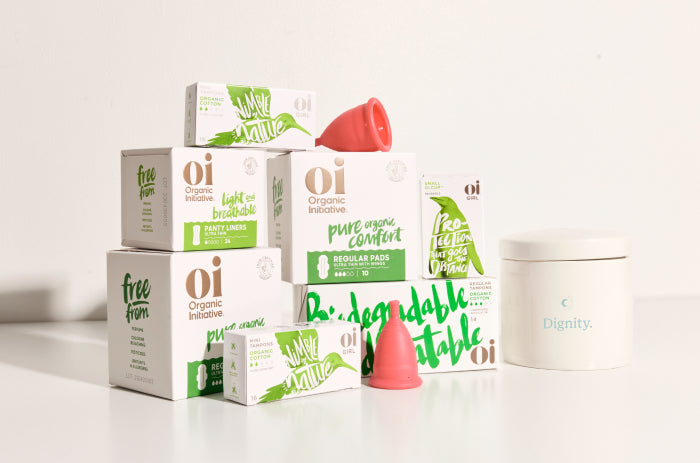 How to pick the right package for your business needs
Number of people supported
Product type
Mixture of Organic Initiative pads and tampons
Mixture of Organic Initiative pads and tampons
Price for workplaces
$59 + GST per month with no fixed-term or obligations
$100 + GST per month with no fixed-term or obligation
Enquire for a customised quote
Dignity exists with the fundamental belief that all people with periods should have equitable access to period products. This vision has driven us to establish a social enterprise dedicated to creating Period Equity in Aotearoa.
How can I introduce Dignity at my workplace?

Implementing Dignity at your workplace is an exciting initiative. We ensure a hassle-free delivery directly to your doorstep for your first product orders, along with your preferred option to store the products. We'll then send you some onboarding marketing material which includes bathroom posters and communications you can share with your team.
How can I order and pay for Dignity?

We offer multiple options to facilitate the ordering and payment process:

Buy Online: Simply select the package that suits your requirements and follow the steps provided on our Stripe payment portal. Once the purchase is confirmed, we will promptly ship the goods within 7 working days.

By Invoice: Email us at hello@dignitynz.com, we'll help you to create a customised packaged, and you'll be invoiced at the end of each month.
How soon will the packages arrive?

We strive to ensure timely delivery of all packages within 7 working days from the date of purchase.
How can I reorder Dignity?

To set up recurring payments and subscriptions, please send us an email at hello@dignitynz.com with the subject line "subscription." Reordering is a seamless process conducted online—simply select your preferred package, and we will ensure its delivery to you by the following week.
Is Dignity available to businesses outside Wellington?

Yes, Dignity is available to businesses nationwide throughout New Zealand, ensuring accessibility beyond the Wellington region
Where does Dignity source its period products from?

We are proud to have established a valuable partnership with the esteemed team at Organic Initiative (Oi). Our tampons, pads, and liners are crafted from certified organic cotton, and the wrappers are made from bioplastic derived from plant starches. Our packaging boxes are recyclable, and we utilize vegetable dyes for the inks. All Oi products are free from chlorine, synthetics such as rayon and polypropylene, chemicals, dyes, fragrances, and lubricants. Moreover, they are biodegradable. We diligently source Oi products from ecologically managed producers who adhere to cruelty-free practices. For further information, please visitoi4me.com.
Who are the recipients of the period products gifted by Dignity?
Have a question or looking for a customised quote?