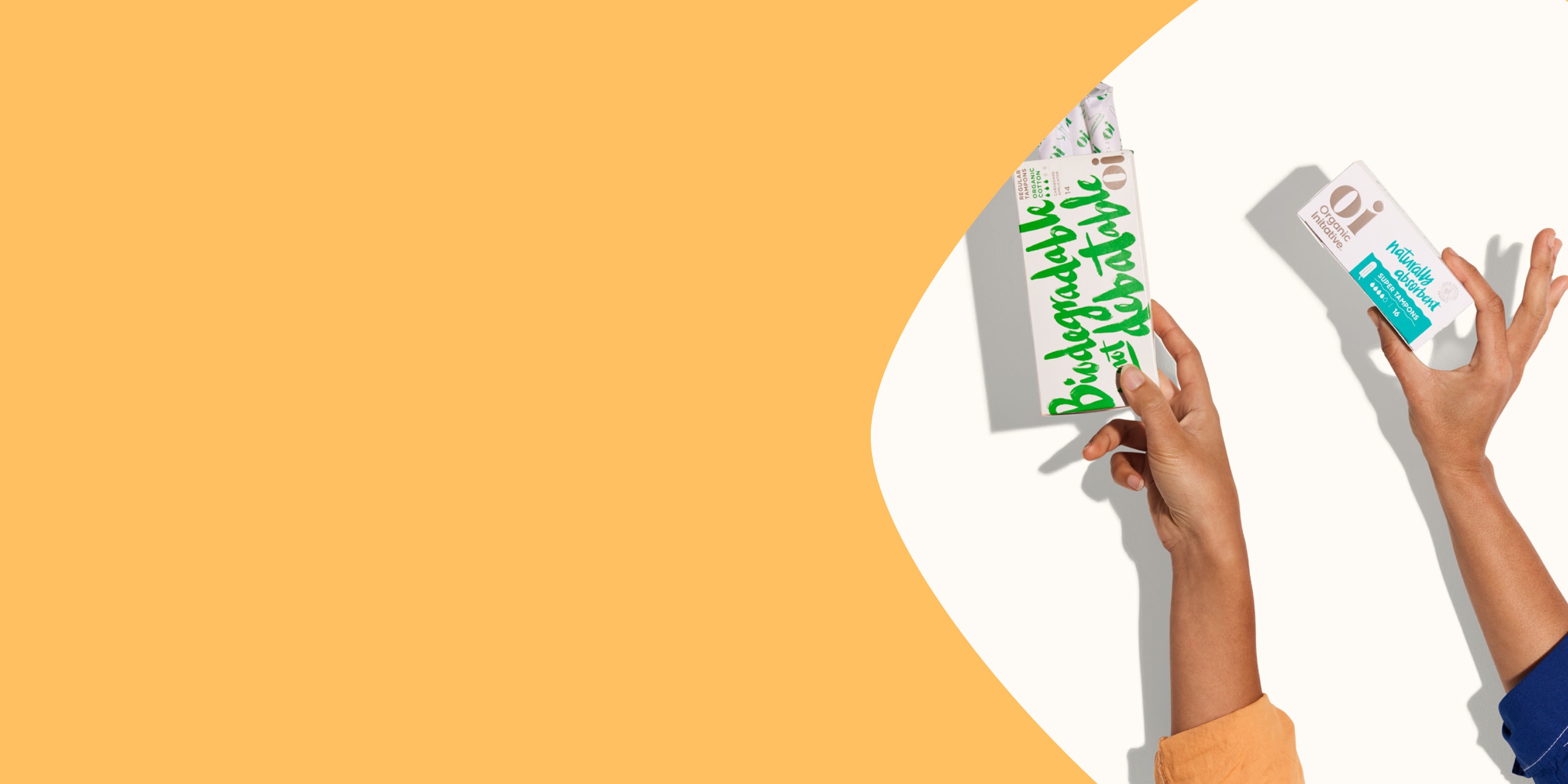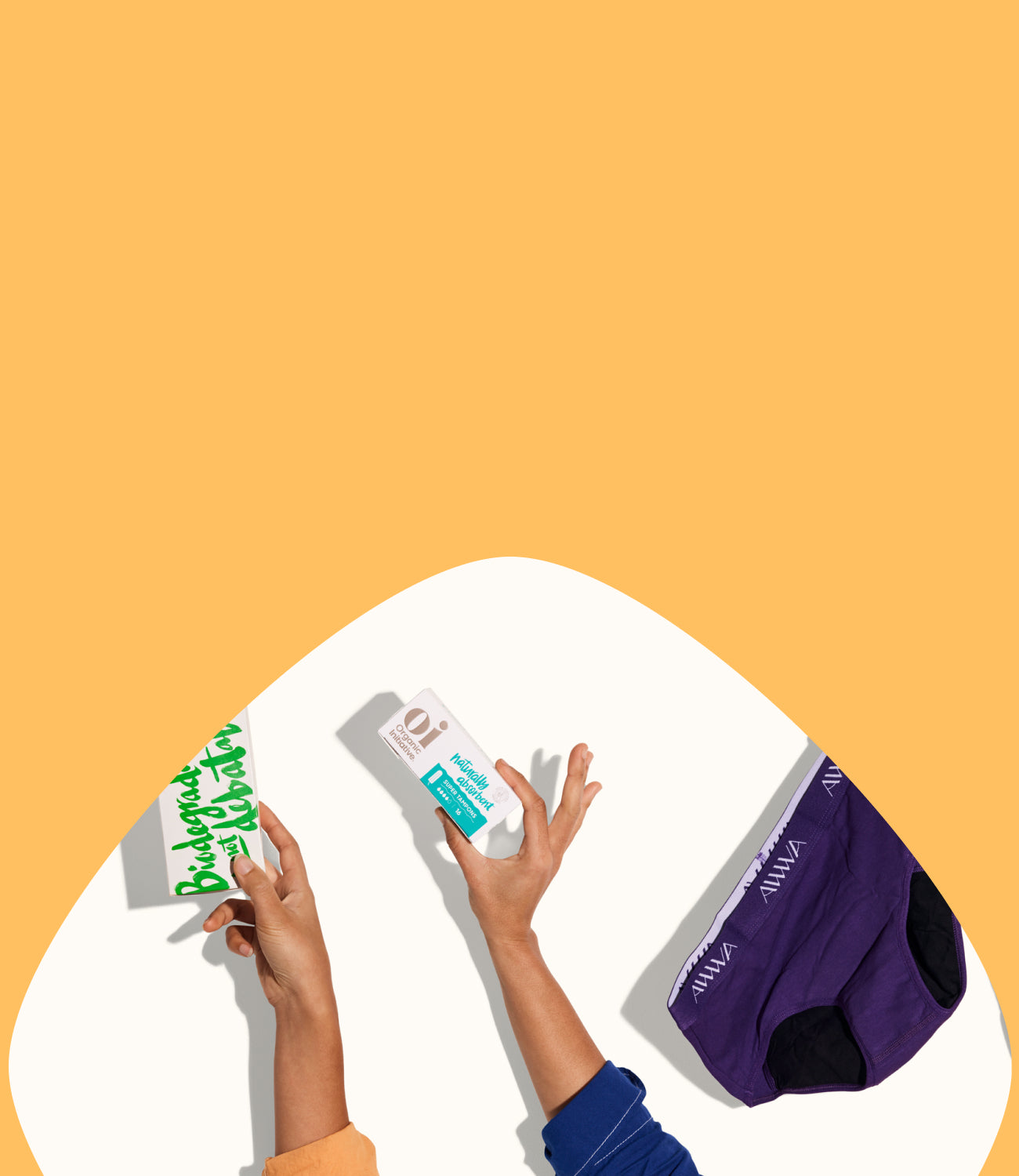 About
Sustainable Period Care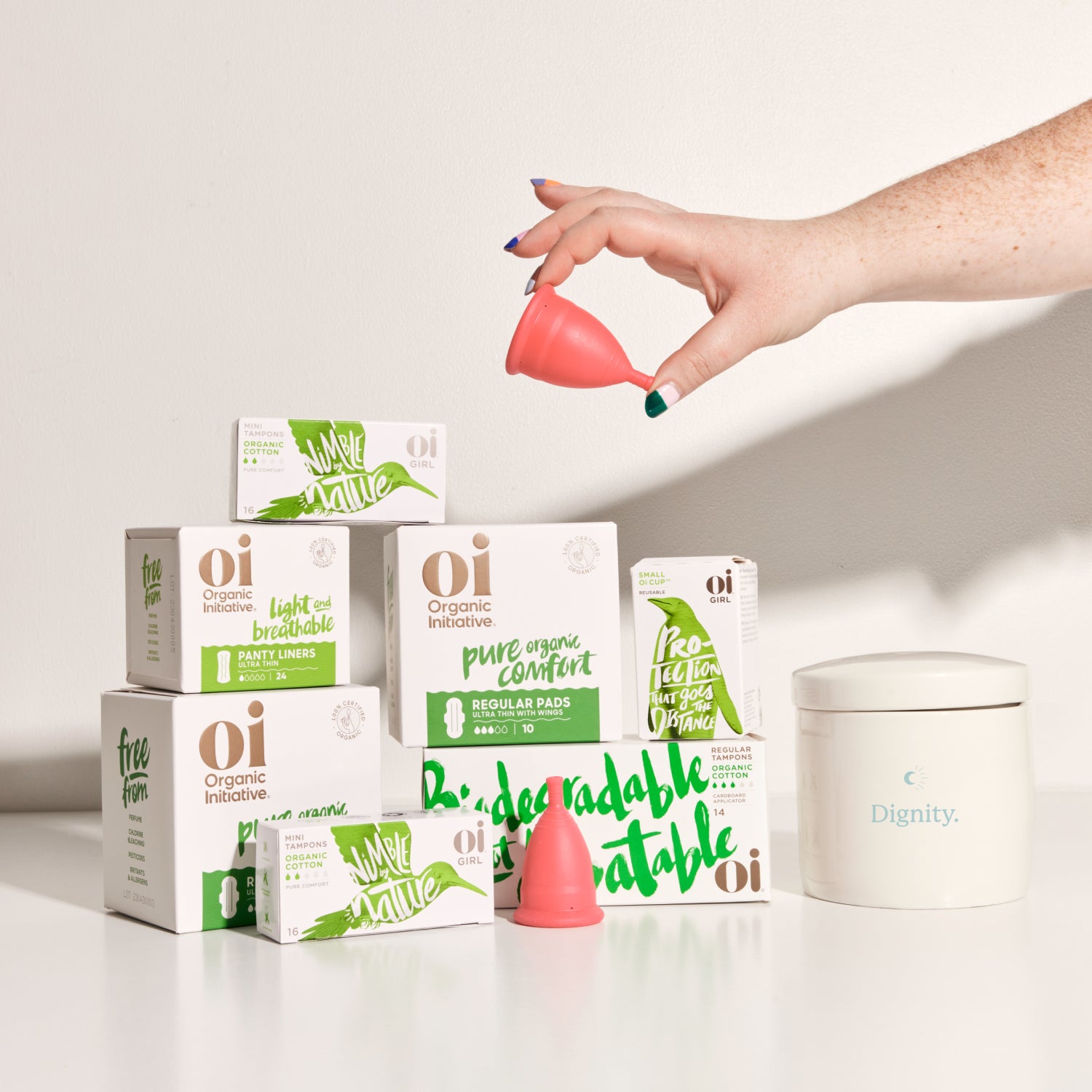 Sustainable Partner - Oi
We're proud to partner with The Organic Initiative (Oi to our friends) for our pads, tampons, liners and menstrual cups. They are a local NZ-owned brand, whose products are made from certified organic cotton, and their wrappers are made from bioplastic, meaning they are made from plant starches. Oi boxes are recyclable and their inks are made from vegetable dyes. All Oi products are free from chlorine, synthetics, chemicals, dyes, fragrances, and lubricants. They are also biodegradable in 5 years.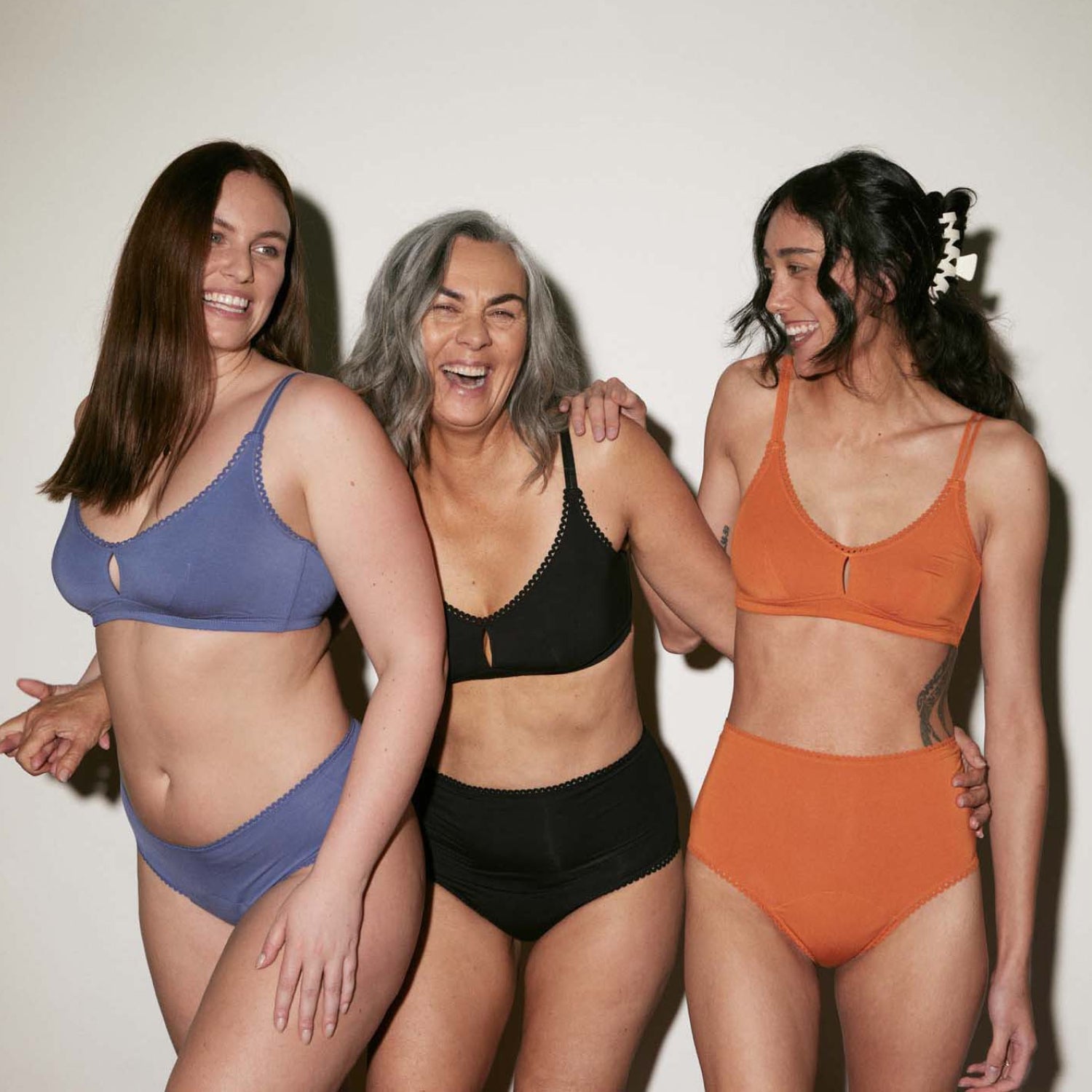 Sustainable Partner - AWWA
AWWA period underwear is the sustainable alternative to single use period products. AWWA underwear use natural, organic and recycled fibres, they have a fully traceable supply chain and are BCorp certified. To date, AWWA customers have prevented over 35 million single use period products from ending up in landfill.
Taking inspiration from traditional Māori attitudes and traditions towards ikura (periods), AWWA is committed to breaking stigmas associated with ikura. A big part of their kaupapa is to reconnect people with their cycles, to view their ikura as sacred once more.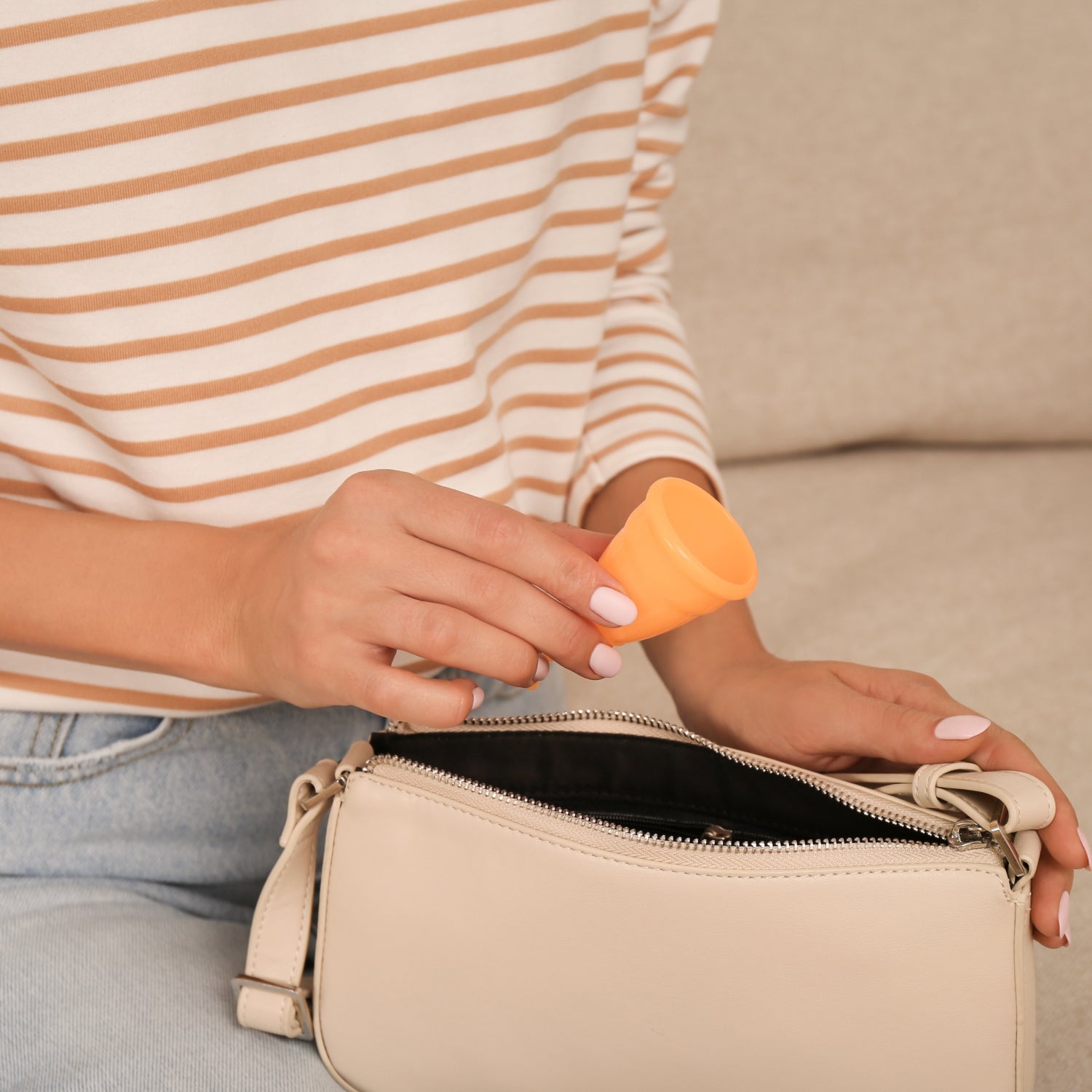 Climate Positive Business Operations 
As a brand committed to sustainability, we take proactive measures to minimise our carbon emissions and make a positive impact.
Collaborating with EKOS, we accurately measure and offset our annual emissions, proudly achieving Climate Positive status for our business operations. From implementing paperless practices outside of the packaging to working in a sustainable co-working space equipped with recycling, sensor-based lighting, and food composting, we prioritise eco-conscious choices.
Embracing video chats and mindful meetings with our partners across Aotearoa, we prioritise sustainable travel and utilise technology to connect while minimising our carbon footprint.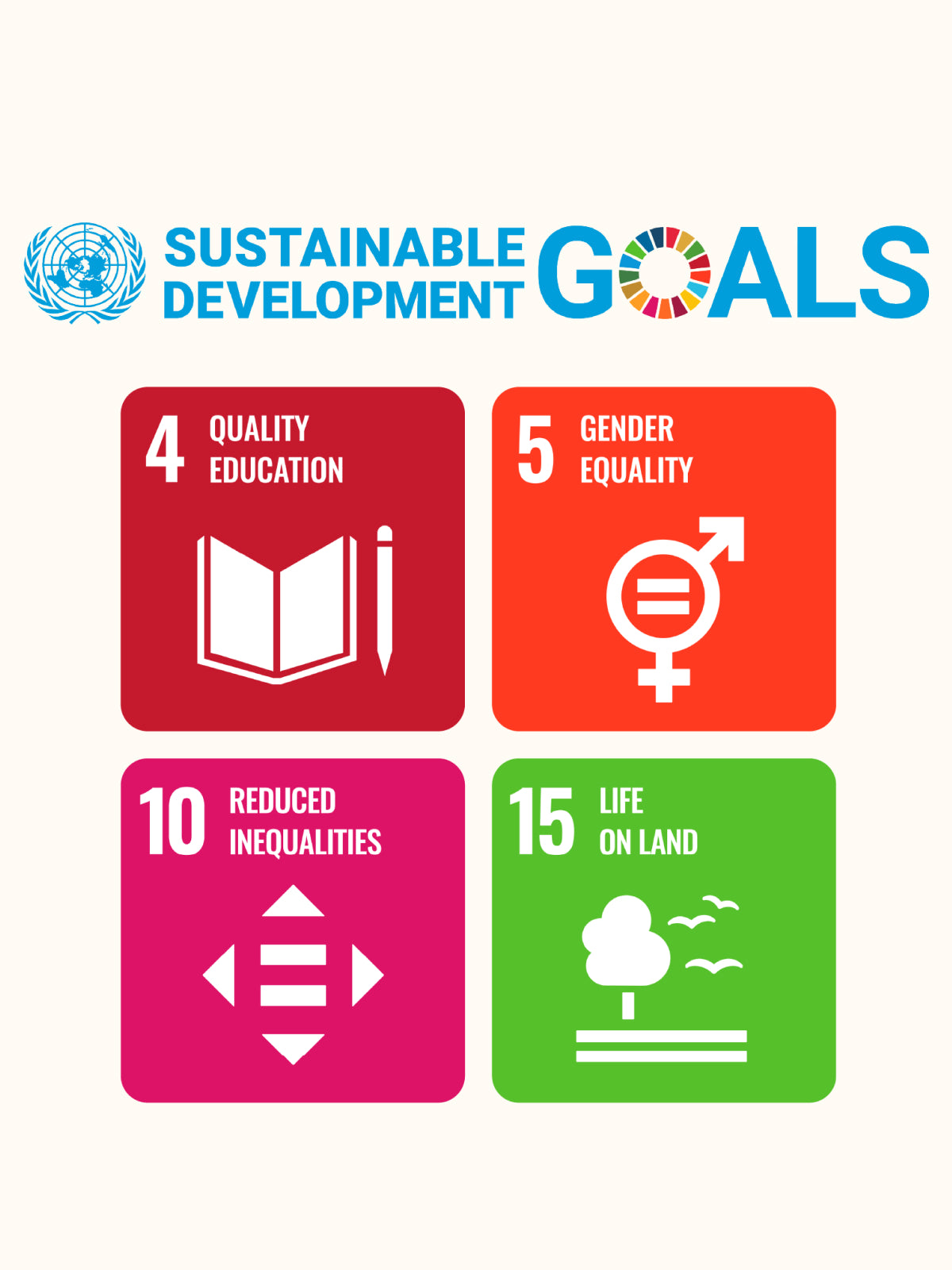 UN Sustainable Development Goals
Our goal is to eradicate and research period poverty in New Zealand and then into the Pacific Islands. The work we do relate directly to SDGs 4, 5, 10 and 15.
Sustainability Commitment
We're committed to reducing plastic pollution
Every year around 7 billion tampons and pads end up in landfills and sewage systems, polluting our environment. At Dignity, we're committed to making a change by offering organic cotton and reusable products that prioritise your well-being and the health of our planet. It's time to take action and address the alarming levels of plastic contamination in our oceans and landfills. Our ranges of tampons, pads, liners, and underwear are crafted with certified organic cotton, grown without harmful synthetic pesticides, and cultivated through sustainable farming methods.
We offer zero-waste period care
Discover our collection of sustainable period solutions that put the planet first. With options like menstrual cups and reusable period underwear from trusted brands like AWWA and Oi, we offer you planet-friendly alternatives to manage your period. These thoughtfully designed products prioritise both comfort and protection, ensuring a reliable and eco-conscious experience. By choosing reusable options, such as AWWA and Oi, you not only contribute to a zero-waste period but also save money cycle after cycle. Join us in embracing these sustainable choices that make a difference for both you and the planet.